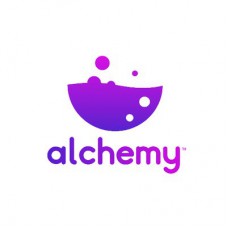 Why Alchemy
Debt financing has been facilitated by conventional banks for the past few centuries. Recently peer-to-peer (P2P) lending platforms such as Lending Tree and Lending Club disrupted the industry as consumers sought alternative financing channels. The P2P "Revolution" was proliferated in the wake of the 2008 economic financial crisis, and was further popularized as these platforms offered cheaper and more accessible access to financing. Alchemy believes the P2P lending industry is ripe for another wave of disruption with the incoming adoption of cryptographic technologies. We intend to become the leading P2P lending platform on blockchain technology.
The Alchemy P2P Lending Process

Few steps. It's easy
Step 1
Credit borrowers can request to borrow money on our Alchemy P2P platform.
Step 2
Through AI and Machine Learning our platform plans to expedite the credit screening process and push out a risk-adjusted interest rate for the borrower and lender.
Step 3
Once the rate is agreed upon by both parties, Alchemy then facilitates funds from lender to the borrower's account.
Step 4
Credit borrowers debt is then pooled into Alchemy Collateralized Debt Obligations (CDOs).
Step 5
Debt pools are then split into tranches based on risk profile.
Step 6
Investors can purchase Alchemy tokens to have ownership in the TTOs.
How To Invest

1.Alchemy Register

2.KYC
3.White List (Check in your profile)
4.Invest
How To Transfer
1.KYC
2.KYC
3.White List (Check in your profile)
4.Transfer (Both should be in white list)
Our tokens would be transferable after our public ICO.
All American holders would not be able to transfer their tokens for 6 months, and would be remove from white list temporarily.
Any action to do with AFI must be in whitelist.
Team
Roadmap
Secure financial institutions and retirement fund management interests; NDIRA and in discussion with a few more.

Acquire strong interest from students and individuals about Alchemy.

Blockchain smart contract creation and integration.

Alpha version of Alchemy P2P lending Network.

Beta Version of Alchemy P2P lending Network.

Expand Alchemy P2P Lending Network and integration score and credit risk valuation for potential borrowers.

Partnerships and beta testing with relevant business, financial and legal partners.

Release product for interested market participants (consumers can start to request debt financing through AFI platform). Start with debt purchase.

Product test run for new market verticals.

First batch transactions of securities and tranches with Alchemy coins.
White Paper
Investment Info
Accepting
ETH, BTC, Fiat
Token Info
Token
AFI
Platform
Ethereum
Type
ERC20
Token Price
1 ETH = 1,000 AFI
Token Count
125,000,000
Schedule
Pre-Sale Start Date
2018-July-16
Pre-Sale End Date
2018-August-13
Crowd Sale Start Date
2018-August-27
Crowd Sale End Date
2018-September-10
This ICO is being reviewed in detail. This section will be updated soon.