IDENTIFYING ONLINE VISITORS AND CUSTOMIZING WEBSITE CONTENT IN REAL-TIME
The BehaviourExchange AI driven and Blockchain based platform identifies and profiles web visitors in real time. This enables an automated customization of a website's content so that each visitor is greeted with a personalized offer of products, services or content.

VISITORS

Irrelevant content is annoying and a complete waste of time, right? Wouldn't it be better to see the content and offers that truly match our interest and personality? With your consent we will follow what you read and how you behave to determine your profile. You will benefit by getting the content you are interested in and you will be rewarded with BEX tokens. BEX tokens will enable you to buy products and services from the companies in the network under favorable conditions.
COMPANIES

Knowing and understanding customers is more important than ever for B2C companies. By using BehaviourExchange services you will be able to know who is visiting your web site in real time, effectively engage with your visitors and show them the right products or services. Personalizing the content of your website will increase sales due to better targeting and user experience. Payments with BEX tokens will be rewarded with discounts.
CONTRIBUTORS

We are building a huge ​BEX ecosystem​ with 1 billion profiles and 1 million B2C companies using BehaviourExchange services which will create a constant flow of BEX transactions​. The highly experienced team has been working on the development for the last four years and the Beta version will be available in April. Become a part of our amazing project and help us make BehaviourExchange a big success!
SIGN UP TO OUR NEWSLETTER AND STAY TUNED

The BehaviourExchange platform connects three parties in a smart and unique way: web visitors, websites and B2C businesses. We provide each of the parties with unique benefits:
(1) media websites are offered a free service of content exchange, which results in a higher number of unique visitors for each participating website,
(2) visitors immediately find a product or service that fits their needs and are not bombarded with irrelevant ads and content, and finally
(3) B2C businesses understand who their visitors are in real-time and use our service to show every visitor the most appropriate product or service.
COMPANIES

Understand the demographic and psychographic characteristics of your visitors and engage with them more personally
Pay for BehaviouExchange services with BEX tokens and be rewarded with discounts.

VISITORS

Get more personalized and tailored offers and don't get bombarded with irrelevant content.
Be rewarded with BEX tokens for sharing personal data.

Pay for services or products B2C companies offer with BEX tokens and be rewarded with discounts as well.

WEBSITES

Join the BEX partner network and enjoy the benefits of free traffic flow from other websites in the network.
Help us profile visitors and be rewarded with BEX tokens.

Team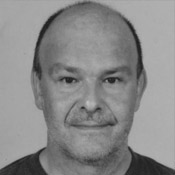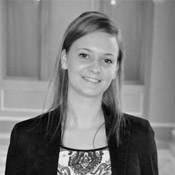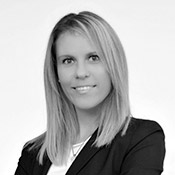 Roadmap
White Paper
Investment Info
Accepting
ETH
Token Info
Token
BEX
Platform
Waves
Type
ERC20
Token Price
1 BEX = 0.10$
Token Count
270,000,000
Schedule
Crowd Sale Start Date
2018-May-12
Crowd Sale End Date
TBA
This ICO is being reviewed in detail. This section will be updated soon.