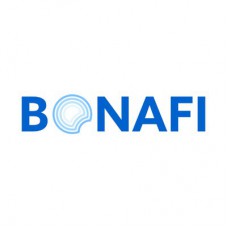 Bonafi is a Blockchain company based in Los Angeles. Our team is dedicated in solving the problem of counterfeit products plaguing the world. Each one of us here at Bonafi has been a victim to counterfeit goods, and we are personally invested in eradicating it from our society.
Our Mission

Bonafi is on a mission to defend all brands and retailers big and small, and protect consumers from counterfeits by implementing a fail-safe authentication system using blockchain technology
Current Global Problem

Counterfeit goods make up about 2.5% of global imports according to Organization for Economic Co-operation and Development (OECD). PriceWaterhouseCoopers has estimated in its 2017 report that the surging cost of global counterfeiting has been 563 billion Euros in 2000s and 1.594 trillion Euros in 2010s (strategyand.pwc.com).
This does not include collateral damage caused by counterfeit goods: legal battles between brands and consumers, additional cost to repair or replace counterfeit goods, medical problems caused by inferior materials used in counterfeit goods, and even death.
Our Solution

Crypto-Tag™

Our Crypto-Tag™ does not run on battery. Once scanned by an NFC enabled mobile device, power is sent through the air and the Crypto-Tag™ will automatically authenticate the product.
Mobile Application

The mobile application will be used by brands, retailers, and consumers to communicate with the Crypto-Tag™ and add additional data onto the blockchain.
Blockchain

Genuine data for each individual item and the journey through the supply chain will be permanently recorded on the Blockchain, allowing anyone to verify the authenticity of the products.
It Starts With the Crypto-Tag™

A Crypto-Tag™ (U.S. Patent Pending) is embedded within the product which will serve as the Crypto-Engine. The Crypto-Tag™ can be manipulated into virtually any type of material, making our Crypto-Tag™ versatile for any product on the market
Supply Chain Authentication

As each item moves through the supply chain from distributors, to wholesalers, to retailers, additional data will be recorded onto the blockchain via the Crypto-Tag™ & enterprise applications. This authentication process will not only protect the brand, but also protect those selling the brand.
Consumer Verification

Consumers and third-party sellers will scan products with their mobile devices to verify the authenticity and also register purchased goods adding the final layer of authentication.
Team
Roadmap
Build The Team. Crypto Tag Development.

Q2 2018


Mobile App Development & Demo.

Release Alpha Version. Social Media Marketing. Form Partnerships. Launch Pre-ICO.

Launch Regular ICO. Social Media Marketing. Form Partnerships.

Release Beta Version. Engage customers. Form Partnerships.
White Paper
Investment Info
Accepting
ETH, BTC, USD
Token Info
Country
USA
Hardcap
$15,000,000
Softcap
$1,000,000
Token
BONA
Platform
Ethereum
Type
ERC20
Token Price
1,000 BONA = $100
Token Count
250,000,000
Schedule
Pre-Sale Start Date
2018-September-24
Pre-Sale End Date
2018-October-21
Crowd Sale Start Date
2018-November-05
Crowd Sale End Date
2018-December-23
This ICO is being reviewed in detail. This section will be updated soon.
Bonafi Blockchain Company- Protecting the Supply Chain & Fighting Counterfeit Goods(BONA)
Top Raised ICOs - Ending soon
ICOs being viewed at the moment