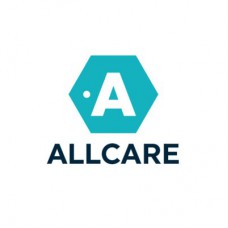 THE PROBLEM
All around the world, companies compensate employees with both salary and benefits. The best benefits however require scale and are thus inaccessible to individual workers.
But with a growing market of independent contractors, freelancers, and solopreneurs all around the world, there also grows a greater barrier between benefits and the population.

WHY BLOCKCHAIN?

Proper Governance and Incentives

Today, companies are incentivised to act in the best interest of its shareholders. Hence, we see monopolizing, brokerage, middlemen, etc. Blockchain enables us to build an ecosystem with a governance structure and a tokenized economy - the tokenization enables incentivising of the behaviours of participants such that the ecosystem grows and all parties benefit fairly from the solution.
Glocality

The modern world enables a German resident to be a digital nomad in Thailand working for a London-based subsidiary of a San Francisco-based company. The alternative workers can use ALCR tokens to redeem benefits on the ALLCARE platform that can be availed locally and are customized to their specific need.
Economies of Scale

In the current scenario, companies are able to get better benefit packages for its traditional employees by aggregating demand while freelancers get a raw deal. A blockchain solution will enable similar aggregation for alternative workers to enable economies of scale, benefiting both Benefits Seekers and Providers.
Decentralized System & Retained Privacy

Traditionally, trust is enabled via middlemen who add brokerage costs to all transactions. A blockchain-based solution enables all parties to interact on a single platform with trust and transparency through a decentralized system. Apart from reducing intermediation costs, users and users alone keep control of their information and transactions.
Team
Roadmap
Idea conceptualization. White paper development. Community development

Development of ALLCARE on-chain platform, including proprietary ALLCARE wallet Development of web interfaces and applications for actors.

Development of partnerships with

benefits providers.

Initial community engagement and pilot phase.

Community engagement. Token Distribution. Platform Launch.
White Paper
Investment Info
Accepting
ETH
Token Info
Country
Singapore
Hardcap
$ 28,000,000 USD
Softcap
$ 5,000,000 USD
Token
ALCR
Platform
Ethereum
Type
ERC20
Token Price
1 ALCR = $2.50
Token Count
300,000,000
Schedule
Pre-Sale Start Date
2018-June-14
Pre-Sale End Date
2018-October-31
Crowd Sale Start Date
2018-November-01
Crowd Sale End Date
2019-January-31
This ICO is being reviewed in detail. This section will be updated soon.