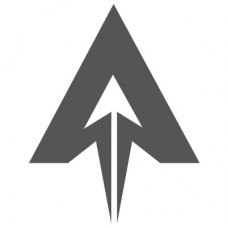 ABOUT APOLLO18
There have been many attempts to replace traditional power generation with renewable energy such as solar or hydro power. In the end, these have proven to not yet be sustainable for high-power consumption scenarios.
Apollo18's goal is to stay ahead of the challenges that face blockchain technology and reward investors by building cryptocurrency infrastructure and securing the blockchain.
TOKEN DISTRIBUTION AND GOVERNANCE

The Apollo18 Token (A18) is an ERC-20 based token built and issued on the Ethereum blockchain. The token represents a portion of the total hashing power of the mining farm.

Dividends will be paid in Ethereum on a monthly basis based on the profits generated by the cryptocurrency miners.

85% of the tokens will be distributed during the ICO.

15% of tokens will be utilized for marketing and future growth.
*Any unused tokens, up to 500,000, will be air dropped. Anything over 500,000 will be burned.
Team
Roadmap
Concept + MVP

Apollo18's began as a novice mining operation using the open air "Ikea shelf" approach. After realizing the inefficiencies, the crew assembled a scalable model.

Efficiency Model

The Apollo18 Crew is a fusion of a set of diverse backgrounds. Knowledge of data center optimization and experience in a wide range of Information Technology sectors creates a team that is unmatched in the mining space.

Partner Sale

In March, Apollo18 raised funds via a private partner sale to expand on the proof of concept while proving legitimacy and ability to scale and perform duties as detailed in the Apollo18 whitepaper

Global Marketing Campaign

Launch global marketing campaign and continue scaling the operation in preparation for Initial Coin Offering.

Initial Coin Offering

ICO goes live and raises funds to continue the expansion of Apollo18. In addition to the ICO, Apollo18 will file with the SEC to remain compliant as a security offering.




Pre-Sale: Sept 2 – Sept 16

ICO: Sept 17 – Oct 1

Test Launch

Execute test launch of Apollo18 and present dividend-paying smart contract.

Lift Off

Post-ICO, Apollo18 will continue to scale the mining operation, partnering with exchanges, and begin the process of issuing Ethereum payouts to the Apollo18 partner token holders.

In Orbit

Continue growing and expanding mining operation while launching more offerings such as custom PCB boards for miners and expanding payouts to all A18 holders.
White Paper
Investment Info
Accepting
ETH, BTC, Fiat
Token Info
Country
USA
Hardcap
Softcap
Token
A18
Platform
Ethereum
Type
ERC20
Token Price
1 A18 = $0.90
Token Count
24,000,000
Schedule
Pre-Sale Start Date
2018-September-02
Pre-Sale End Date
2018-September-16
Crowd Sale Start Date
2018-September-16
Crowd Sale End Date
2018-October-01
This ICO is being reviewed in detail. This section will be updated soon.