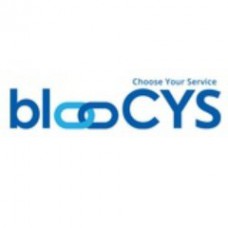 Token Count
1,000,000,000
BlooCYS is ultimately an Uber-like platform that helps consumers hire the right professional for the consultancy service they need. It can be learning a new language. Getting a make-up or hair tutorial. Or fixing a bug or an IT related problem. The possibilities are endless. All via video. And in real time.Simply, it's a win-win platform for everyoneThis makes BlooCYS truly unique as it offers convenience, timely delivery and high standards of service that today's demanding consumers are expecting. In fact, the consultancy service on BlooCYS can be delivered to them whether they are at home, office, cafe or in the park. At the same time, BlooCYS empowers professionals and experts in different fields who are looking for more flexible working arrangements or additional income.
Experts at your Fingertips

As technology moves faster, smartphone adoption grows and Internet speed continues to increase, consumers have been conditioned to want everything right now. We can find information in seconds. We can send emails with a few taps. We can order items with a few scrolls and swipes. We can book an Uber by pressing a button.
Challenges in finding genuine experts

Who is the expert?

Slow response time - Expert may not respond to inquiry immediately

Is this so-called 'expert' really an expert?

Lengthy waiting time - Consumer will have to make an appointment, which may be days or weeks away, before meeting face to face
Geographical limitation - The expert may be located in another city, province or even country which would make a consultation impossible
Is the information accurate and trustworthy?

Lack of flexibility - For example, experts may charge for consultancy based on a minimum duration of 30, 60 minutes or longer
More employees don't want to be limited by the 9-to-5 workday.Instead, they want to:
Our Solution

BlooCYS is a revolutionary Uber-like platform for hiring professionals for consultancy services using real-time video.
Customers can find experts at their fingertips, while experts can use their skills to earn additional income through freelance opportunities.
Built of the new model of decentralisation and tokenisation, BlooCYS's real-time video capability, user verification and review, comprehensive searchable directory of services by experts, blockchain technology for transparency and smart contracts withunderlying token, gives this platform the potential to revolutionise and optimise the way people access, and offer, expert services.
Real-Life Scenarios
A teacher in Australia who wants to improve his Indonesian language skills
A medical emergency in the middle of the night

Why BlooCYS

A secure and transparent ecosystem that will benefit everyone
Experts can be their own boss and have the flexibility to work from anywhere, anytime
Experts can maximise the economic potential of their skills
Convenience
No geographical barriers
Peace of mind for customers looking for service from genuine experts
Customers can instantly find the service they need, anytime, anywhere
Cost effective as it removes intermediaries and high transaction fee
Smart contracts enables seamless transactions and removes potential disputes
Transparency, security and privacy through underlying blockchain technology
Team
Roadmap
Project initiation and Token sale Whitepaper, Website, Initial ecosystem partnership, Private Token Sales, Public ICO

First MVP

Beta launch

Beta Launch, Initial ecosystem partnerships

Launch of BlooCYS in Indonesia.

Public launch in Indonesia, 3 Channels i.e. "Education, Beauty, Tourism", Ecosystem partners on boarding.

Business expansion to key Asian markets.

Expansion to Asia countries like Singapore, Malaysia, Philippines, Thailand, Japan & Korea, New channels, Ecosystem partner expansion.

Features enhancement.

New features for corporate users, Launch/rollout of new channels, Ecosystem partners expansion.

Business expansion to rest of Asia.

Expansion to rest of Asian countries like Hong Kong and China, Rollout of new channels, Ecosystem partners expansion.

Global Expansion.

Global expansion to other markets like Europe and South America, Continued rollout of new channels, Ecosystem partners expansion.
White Paper
Investment Info
Accepting
ETH
Token Info
Country
Singapore
Hardcap
$40,000,000
Softcap
$5,000,000
Token
CYS
Platform
Ethereum
Type
ERC20
Token Price
1 CYS = $0.1
Token Count
1,000,000,000
Schedule
Pre-Sale Start Date
2018-September-01
Pre-Sale End Date
2018-October-31
Crowd Sale Start Date
2018-November-01
Crowd Sale End Date
2019-January-31
This ICO is being reviewed in detail. This section will be updated soon.