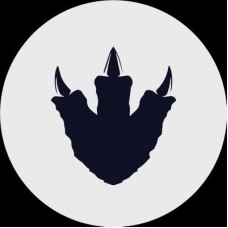 Accepting
KMD, BTC, ETH, LTC, NEM
We are building solutions to incubate new markets, streamline blockchain development, and facilitate growth of our ecosystem
Blockchain as a Service will play a critical role in the future and adoption of distributed ledger technologies. We make it easy to launch a token, manage an ICO, or develop new applications that interact with known blockchains.
While there are many platforms offering blockchain solutions, we are the only project combining the power and versatility of blockchains like Komodo, NEM, and Qtum. Our team is focused on providing easy-to-use products that will allow any business to launch a digital token, ICO, smart contract, or blockchain app with minimum effort.
Our goal is to offer the most efficient, secure, and dependable software to incubate and launch new blockchain projects, companies, and applications.
Problem & Solution

We are streamlining the tokenization and onboarding process to cut development time by creating modular software, preconfigured infrastructure, and apps for projects like NEM, Komodo, and Qtum.
Difficulties of Launching a Blockchain for the End User

One of the biggest challenges for a company launching a blockchain is the onboarding process. Even though services like AWS and Azure offer cloud blockchain services, there is a steep learning curve and most of these services are very limited. Some of these limitations include network size, complexity, transaction cost, network speed, politics, and maintainability.
The Gap Between Open-source and Licensed Software

The most important developments in blockchain technology have come from open-source projects like Komodo and NEM. We believe that closed source software doesn't deliver the most value to society. However, as a company we have to find a market equilibrium that generates revenue and promotes open-source development without sacrificing value to the community.
SOLUTION

End-to-End Solutions, Variety of Networks, and Flexibility
ChainZilla facilitates the deployment of a distributed ledger, ICO, or app on multiple networks including Komodo, Ethereum, NEM, and Qtum. Our specialists are simplifying the onboarding process to provide the most dynamic Blockchain-as-a-Service available on the market. This gives our clients the ability to keep up with the increasing number of use cases around blockchain and it removes the limitation of being locked-in to one platform. This business model allows us to generate revenue from our products and promote development in other areas.
Chameleon Wallet App

The best app to store and spend your ChainZilla and crypto assets in mobile or on desktop
Own your private keys
Open Source SPV
Low fees
Multiple Languages
Multi Wallet
Team
Roadmap
Unveil ChainZilla.




Setup Legal Structure.




Establish Partnerships with exchanges, security experts, and crypto communities to endorse ChainZilla.




Initiate development of ChainZilla's own Basilisk multi-wallet design for Komodo & its assetchains.




Present our first official contract for tokenization and ICO.

Komodo DIY.




NEM Mosaics.




ETH ERC20 DIY.




ETH Migration Services.




White Paper Development Services.




Alpha Tests of ChainZilla's multi-wallet for Komodo & all its assetchains.

Launch a utility token that will be used to pay for some ChainZilla's services such as Komodo notarizations, document storage (IPFS), voting, development services, and for key-value storage on the blockchain.




ICO to fund second phase of the project.




After a successful ICO, we will initiate an expansion of Chainzilla's Chameleon multi-wallet extending wallet functionalities and updated UI.




Begin development of the dICO dapp for all blockchains & ERC20. ChainZilla will expand upon the groundwork laid down by the AGAMA Multiwallet developers. These improvements will increase the usability of Komodo assetchains and extend wallet functionalities. Additionally it will provide users with a state-of-the-art user interface that can be relevant for years to come.




PoS Altcoin DIY.




Airdrop ICO Model.

Deliver new Chameleon Multiwallet UI and initiate peer-review.




Deliver dICO dapp and initiate peer-review.




Initiate Chameleon mobile design.




ChainZilla will re-design an improved version of Agama Mobile Multiwallet.




Present our first official ICO contract.

Initiate development for standalone Jumblr dapp. ChainZilla will fund the development of a new SPV based Jumblr service.

Initiate development for standalone Jumblr dapp. ChainZilla will fund the development of a new SPV based Jumblr service.

Begin development of standalone whitelabel voting app. The dapp will allow users to "tune" into voting sessions and participate without having to install new software for each election held on the blockchain.
White Paper
Investment Info
Accepting
KMD, BTC, ETH, LTC, NEM
Token Info
Country
Panama
Hardcap
$2,250,000
Softcap
$250,000
Token
ZILLA
Platform
Ethereum
Type
ERC20
Token Price
1 ZILLA = $0.45
Token Count
11,000,000
Schedule
Pre-Sale Start Date
2018-July-25
Pre-Sale End Date
2018-August-15
Crowd Sale Start Date
2019-January-01
Crowd Sale End Date
2019-March-30
This ICO is being reviewed in detail. This section will be updated soon.