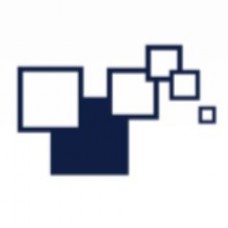 Price
1 BSC = 0.00875 ETH
"The Real Estate Market needs more transparency, accessibility and liquidity to grow. To achieve this everyone needs the opportunity to invest in high value assets"
Brickchain Investments Ltd is a London based corporation, which enables to trade token of high value real estate investments, giving to everyone the possibility to invest in low-risk and profitable assets.

Why Brickchain Investments

A network of CRE
Real Estate experts provide transparent and reliable information on assets investment released on the platform
Investing like a bank

Same opportunities same information, whether you are a fund of 1B$ or a private small investor. Because banks invest in skyscrapers, not in suburban apartments
A solid crypto currency

Buildcoins represents an innovation inside the world of cryptos, since its value is backed with real assets. Read the white paper
How Does It Work

Create a profile in our platform REMARK
Buy BUILDCOINS, our crypto currency
Buy shares of properties you like to most, based on the info provided by our Network of Consultants in Real Estate
Earn interests over your investment
Our Innovative Real Estate Marketplace
The core of our Value Proposition is a blockchain-integrated platform that allows users to create their own portfolio of quotes, representing a tokenized share in high value Real Estate assets (Skyscrapers, historical buildings, hotels, museums, etc…). Within the platform, physical buildings are LISTED, PRICED and TRADED.
LISTING

The buildings: we offer an easy way to identify the building and to instantly access the associated information stored on our blockchain platform; information that is constantly updated by the expert community.
PRICING

The buildings: thanks to a pricing and indexing algorithm, we are able to continuously update and publish data regarding the asset evaluation, the rental yield and other investmentrelated information, thereby enabling full transparency for the buildings in our platform.
TRADING

The buildings: by means of our platform, it is now possible to buy/sell portions of buildings (tokenized shares) with distributed owners obtaining dividends generated by rental income and market grow and other rights (e.g. exclusive events). To do this, we are creating a simple, fast and safe place to buy and sell tokens of listed-buildings.
Our Crypto Currency

Each transaction on our platform is powered by the utility token BUILDCOIN. A Buildcoin is a tokenized micro-license, an ERC-20 Token Standard, which grants Buildcoin holders access to REMARK and use of the services offered by our platform.
In order to use our platform services and access REMARK, individuals must first own BUILDCOINs (which can be purchased in our private tokens pre-sale, token sales or exchanged in the open market).
Builcoins can be purchased, traded, and exchanged internally and externally to the platform. The Buildcoin value is tied to its utilization and will be exchangeable with major cryptocurrencies and possibly fiat currencies after the completion of platform development.
Team
Roadmap
Beginning to research blockchain tech and looking for opportunities in Real Estate.

Value Proposition Design.

Webs it e design begins.

Brickchain brand identity.

Te am setup.

Company setup.

Wh it e Paper publication.

Platform beta version.

Testing.

Series A funding.

Platform release to public ICO.

First Real EstateTokenization.
White Paper
Investment Info
Accepting
ETH
Token Info
Country
UK
Hardcap
64,997.5 ETH
Softcap
Token
BSC
Platform
Ethereum
Type
ERC20
Token Price
1 BSC = 0.00875 ETH
Token Count
8,000,000
Schedule
Pre-Sale Start Date
2018-October-13
Pre-Sale End Date
2018-October-26
Crowd Sale Start Date
2019-January-12
Crowd Sale End Date
2019-January-25
This ICO is being reviewed in detail. This section will be updated soon.