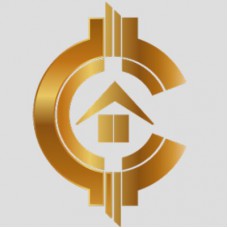 We are incorporating blockchain technology into the reliability of Real Estate investment. The Chelle Coin (CHL) has backing from a stable and prosperous real estate market, allowing CHL to serve as a crucial asset to the cryptocurrency market and economy
CHELLE APP - COMING SOON

DIVERSIFY YOUR PORTFOLIO

Both Commercial and Residential Real Estate back Chelle coin, it allows you, the investor to diversify your portfolio while mitigating your overall risk.
INVESTMENT RETURNS

Investors will receive scheduled monthly returns from the residual performance of the properties that Chelle Corp acquires. The exact amount of returns an investor will receive are dependent on how they allocate their CHL towards each property within their diversified portfolio.
BLOCKCHAIN TECHNOLOGY

We use both ERC20 and ERC721 tokens for the transferring of funds, land ownership, and transactions within our blockchain powered real estate ecosystem that is all easily accessible within our Dapp.
EXCHANGE CHELLE COIN

Holders of the Chelle Coin (CHL) have the option to exchange any portion of their holdings into all other crypto and fiat currencies. On your investor dashboard you have direct access to convert your Chelle Coin to BTC, XRP, DASH or USD.
MANAGE YOUR INVESTMENTS - PHASE 1 (Q1 2019)

Allocate your Chelle Coins to customize your revenue stream, diversify or focus your property investments, monitor your performance and trade currencies all within the Chelle Platform.
SECURE PROPERTY EXCHANGE - PHASE 2 (Q3 2019)

Securely buy/sell property on the Chelle Platform by exchanging ERC20 and ERC721 tokens. In addition to time and cost savings, property ownership and transactions are recorded on the blockchain to prevent title fraud, mortgage fraud and ownership disputes.
CHELLE CORP. & CHELLE SERVICE CAPITAL INC.

Chelle Service Capital Inc. is the parent company of Chelle Corp.
Chelle Corp. maximizes value and earning potential for our investors by acquiring premium real estate with devotion to detail, quality, and innovation. From analyzing the current problems posed in real estate, Chelle Corp. is introducing a solution to make purchases and investments in real estate more accessible, efficient, and secure than traditional means.
The solution is the Chelle Coin (CHL), and it's platform, a blockchain powered real estate ecosystem.
AN EXPERIENCED TEAM YOU CAN TRUST

Chelle Service Capital incorporated in 2014 and owner Ronice Harrison has been apart of the industry since 2010. However, The Chelle team has over 30 years of combined experienced within the real estate industry.
WHAT WE INVEST IN

We invest in both commercial and residential properties. Nevertheless, we tend to favour Multi-Family residential homes as it allows for purchasing the property type with a higher cap rate, due to the number of units. This purchasing method is similar to the "buying in bulk" concept.
ARE WE FLIPPING HOMES

We do not flip homes; We do purchase properties that need a little TLC. However, the Real Estate acquired with the funds obtained through this ICO and Chelle Coin will be essential to ensure we can get investors their return quickly and easily without the hassle of major renovations.
LAND WE LOVE

Collectively, LWL is a humanitarian effort to help the economic infrastructure of Jamaica. Primarily focusing on providing children with an avenue to help blossom their lives into the reliable and robust adults that make up the diverse demographic of Jamaica.
From then on, we concentrate on the overall career development of all Jamaicans, utilizing the skills currently found on the island to bring tangible change, a new Jamaica.
Using Jamaica as our anchor, we will provide the same efforts to those in need throughout the world to unify the abundance of opportunity.
PASSION

As our name declares: we love this land Jamaica.
Our spirit is continually full of passion for the overall well being of Jamaica, and we have faith in our righteous cause.
OPPORTUNITY

The brilliant, eccentric and immensely hardworking people of Jamaica are resourceful, innovative, and ready to seize abundant opportunities to build a better future.
KNOWLEDGE

Land We Love holds an intimate understanding of the cultural nuances that foster the trust and support from the people that affect change in Jamaica.
DEDICATION

100% of all profits made by LandWeLove is allocated towards helping the world. 80%of all the profits will be focused on improving the children of Jamaica and progress the career development of adults ready to work, 20% of the profits will be a focus on worldwide relief efforts.
Team
Roadmap
Creation Of Chelle Service Capital Inc.

Chelle Token Idea Development

Chelle Token Is Created

Expansion Of Chelle Corp.

Land We Love (non-profit)

Q3 2018


Pre-ICO Launch

ICO Launch

1st Batch Of Properties Purchased

First Of Weekly Residuals Paid To Investors

Chelle Platform Launch: Stage 2

2nd & Final Batch Of Properties Purchased
White Paper
Investment Info
Accepting
ETH, BTC, USD
Token Info
Country
Canada
Hardcap
Softcap
Token
CHL
Platform
Ethereum
Type
ERC20
Token Price
1 CHL = $0.75
Token Count
59,500,000
Schedule
Pre-Sale Start Date
2018-August-10
Pre-Sale End Date
2018-September-30
Crowd Sale Start Date
2018-October-08
Crowd Sale End Date
2018-December-03
This ICO is being reviewed in detail. This section will be updated soon.