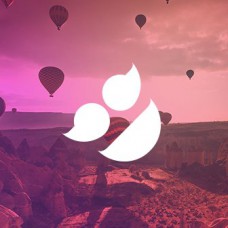 Traveling is so much part of our lives and has the big influence on everything that we do. People just love to travel and the travel industry (Global Tourism) today is valued at more than 8 TRILION dollars and not just that, it's constantly rising every year. People just love to travel and explore the world, period.

The past few years, we have been witnesses to the rise of the collaborative economy, especially in the field of traveling, such as AirBnB, Uber, Drivy and many more. Among all the aspects of sharing economy, a few challenges in the form of questions keep coming up:

Do I need to use different apps to arrange my trip?
Can I do it faster?
Can I do it cheaper?
Can it be more tailored for me?
Imagine about having a single platform that allows you to create your own rider list!

Imagine how it would be to have AirBnb with a car and Uber with a bed!!
And imagine all of this coming with best offers!!!
Welcome to Custom-Deal – a one stop shop that gathers all services one might need on one place when it comes to traveling.

Custom-Deal as a platform helps people stay with Locals and experience more, especially at the airport or other arrivals, accommodation, shopping helper and also help people overcome the language barriers. In short, Custom-Deal acts as a complete Touristic guide.

Custom Deal Objectives:
Zero percent commissions: No commissions on providing services
Verified Security: Verified user security through on-chain KYC checks
Transparency: By sharing one's services or goods, token will follow them, so totally transparent
Trust factor: Trusted, immutable peer reviews
Rider List of Custom Deal:
The concept Rider List is the core of Custom Deal Travel platform. This is the place for the users where they get fully customized travel experience from first global concierge service in sharing economy. It addresses the Where? the When? the Who? the What?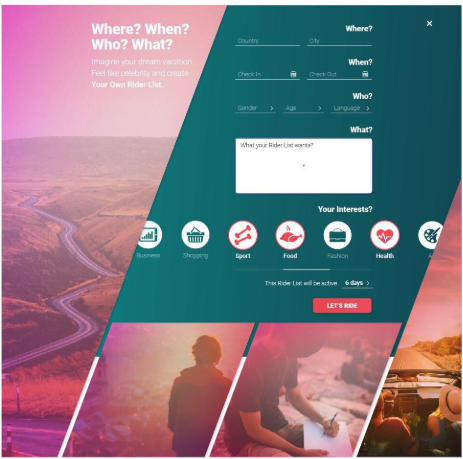 Token Sale
| | |
| --- | --- |
| FOUNDERS AND TEAM | 15% |
| COMPANY RESERVE | 7% |
| BOUNTY | 2% |
| ADVISOR | 6% |
| CROWD SEAL | 7% |
Use of Funds
| | |
| --- | --- |
| MARKETING AND SALES | 40% |
| FUTURE TEAM AQUSTION | 5% |
| LEAGEL ISSUES AND INCORPORATIONS | 5% |
| DEVELOPMENT AND RESEARCH | 50% |
Team
Roadmap
Sketching first screens of Custom Deal platform and learning about startup ecosystem and creating a start up project. Also assembling a team around idea.

After assembling team of people we startet to work on idea to create best travel platform and start coding it.
We started to reilaze more and more possibillities and adoption of blockchain among people and power that decentralised daaps are creting for people. On the midlle of 2017 we commit ourselfs to find best solution how to implement ECR-20 Token on our platform.

Started to write our white paper, create smart contract on Ethereum based blockchain and ECR-20 Standard and working to finish our platform.

ICO starts in June and finishes in September, until then we will have company incorporated and platform in beta version for our early testers.

Fully operating platform with fiat payments and expanding in 20+ cities in Europe. Organising first meetups with comunity and our supporters accross Europe. Aranging events to promote our platform among crypto comunity ( Berlin, London, Belgrade, Amsterdam etc. )

Year IOS and Android App fully operating and blockchain incentives involved in our project for testing users. Partnerships with other startups related to our core business ( like companies that producing blockchain Wallets for paying with cryptocurrencies when traveling with 0% commissions and many others ).

Complete adoption of blockchain as mentioned on our platform and mobile apps and further expansion accross other continents.

Mass adoption and expansion world wide. Building a charity foundation that will use Crypto-Travel-Charity Community ( CTCC ) to work together towards building brighter future for our children by providing them education they cant aford.
White Paper
Investment Info
Accepting
ETH, Fiat
Token Info
Token
CDL
Platform
Ethereum
Type
ERC20
Token Price
1 CDL = 0.06 $
Token Count
400,000,000
Schedule
Pre-Sale Start Date
2018-July-15
Pre-Sale End Date
2018-Aug-31
Crowd Sale Start Date
2018-Sept-01
Crowd Sale End Date
2018-Sept-30
Disclaimer : Please note that we are not associated with the ICO nor are paid for preparing this review. This is our personal opinion and contributors are advised to do their due diligence before contributing to the ICO.

Custom Deal as a platform aims to show the people how to travel the world much easier, much safer and much cheaper – all of this in one single platform. Custom Deal aims to combine all services a traveller will need while traveling, and not by offering couple of them to choose, but with 100% possibility to demand them as the traveller wishes and prefers. The platform has been empowered by involving blockchain protocols, to bring a more affordable, a more transparent and a more complete travel platform.

We have analyzed the ICO based on the below parameters:

1.Necessity or problem statement (15%)
2.White paper (10%)
3.Product Status (10%)
4.Team (10%)
.5ICO Pricing (10%)
6.Business Model/Revenue Source (15%)
7.Token Value Increment Options (15%)
8.Competitors (15%)
Below is the score we have given for each parameter and overall rating of the ICO.
Parameter
Total
Score
Necessity or problem statement

15
13.5
White Paper

10
6
Product Status

10
6.5
Team

10
8
ICO Pricing

10
7
Business Model/Revenue Source

15
10.5
Token Value Increment Options

15
10.5
Competitors

15
10.5
100
72.5
Please continue reading for detailed analysis.

1. Necessity or Problem Statement (15%)

A traveller visiting a tourist spot, currently might be dependent on more than 3 apps while he / she plans the trip / vacation. Broadly, they are for
Organising transportation to destination - 1st app (flight, bus, train, rent a car etc.)

Organising accommodation on destination – 2nd app (Booking, AirBnb, Hotels.com etc.)

Organising transportation when you arrive on destination to accommodation – 3rd app (Subway, Bus, Uber, Rent a car, Taxi etc.)

Organising sightseeing of the place - 4th app (Trip4Real, Show Around, Google etc.)

Organising dinner at favourite domestic restaurant – 5th app
Custom Deal as a platform aims at addressing all the above-said challenges by replacing those 4-5 different apps into a single app. It comes up with this unique way of organising and renting services on a vacation / trip, with combining best from sharing economy, with a new approach that puts the traveller in charge totally. On top of that, Custom Deal also uses the blockchain technology and it tokenizes community and platform of user. All of this under one app that will provide everything for people who think to travel somewhere; thereby Custom Deal becomes a time saving app, money saving app, more trusted and reliable app and most importantly a transparent app.
This platform gets a 9 on 10 in terms of their choice of the problem statement and their novel attempt to use block chain to address the aforesaid challenges.
2. White paper (10%)

You can go through their whitepaper in the 'Details' tab.
The whitepaper has just the required details including the project background and other details, team and advisors, project breakdown, CD tokens, value propositions, details of the crowd sale, token issuance, source of funds, roadmap and others. Apart from the disclaimer and pictures, it is just a few pages whitepaper which we feel is not enough to describe the project. We would have liked to go through the competitive analysis, detailed architecture (though there is a brief illustration in the whitepaper) and the tokenomics, none of which is available in the White paper. We give it 6 out of 10 on this aspect.

3. Product Status (10%)

Though the platform is not yet developed, we are given to understand that the team is now working on main part of their version of the platform, matching system for their hosts and guests. They are almost ready to test it in a private group. While there is lot of scope of improvement in the current product status, the already available roadmap exudes a lot of confidence about the project.
We give them 6.5 out of 10 for this.
4. Team (10%)

The founder Branko Vidovic has vast experience in heading start-ups and brings the same to Custom Deal. His LinkedIn profile looks really compelling. Other key team members are Nemanja Raus (Creative Designer), Igor Stanisic (Solution Architect), Nemanja Divjak (Advisor and Co-founder of Publitio) and Aleksandar Misak (Digital Marketing Manager) – all of them have relevant industry experience behind them.
One thing that we like about the team is that it has a good bunch of technical experts. This means they can easily make the platform development hassle free. Overall, they have a decent team in place and we give then 8 out of 10 for team.

5. ICO Pricing (10%)

Custom Deal will issue maximum of 400 000 000 Custom Deal tokens (CDL) and from that maximum number, 70% (280 000 000 CDL Tokens) will be available in ICO process.
They are planning to mobilise 30000 ETH (Hard Cap) by the sale of 400 000 000 Custom Deal tokens. They do not have a Soft Cap concept, which we feel is an interesting move as the team will totally focus towards reaching their hard cap. The unsold tokens would be burned, which is a plus. Considering this and the pricing, we give them 7 out of 10 in this aspect.

6. Business Model/Revenue Source (15%)

Custom Deal platform is built on a highly scalable level operating in P2P economy in this moment with a plan to bring B2C and B2B segments on board. For all guests and hosts that are using Custom Deal platform, their transactions are paid in CDC Token. With the ECR20 Token standard and Smart Contract, Custom Deal is able to bypass all institution that will be taking commissions and offer this 0% fee rate for all the users / supporters utilizing CDC Token. Custom Deal will also take some small percentage for GAS in order to take care of its expenses, it measures with few cents per transaction.
In short, we feel the revenue stream will depend a lot on how they market to the travellers in global stage and motivate them to use Custom Deal's offering. Given the potential the travel industry has and even with a decent success rate, Custom Deal can get a healthy revenue source. We give them 7 out of 10 for this aspect.
7. Token Value Increment Options (15%)

After time elapse, which is 1st September 2018 or reaching 30000 ETH contributions, crowd sale will be stopped and all unsold tokens will be burned. Tokens issue and control over funds transfers (ether) is carried out by a system of smart contracts coordinated with each other. We feel the token-burning mechanism will contribute to the growth of the CDL token value in the long run. Also, with the increase in number of Custom Deal users and the corresponding growth of the platform, there would a direct impact in the price of CDL tokens. So, token circulation among an ever-growing audience (in the ever-growing travel industry) of the platform is a guarantee for increase of the CDL token value.
We give them 7 out of 10 in this aspect.
8. Competitors (15%)

Though there are already several players like Concierge, Travelertoken, Explorio, TravelKoin, Triimpmiles, Goeureka, Pilgrim XXI, etc in the Tourism / Traveling space, Custom Deal is unique in the sense that it is not just a platform for travellers around the world, but because it also attempts to bring sharing economy to its roots using blockchain technology and to bring stuffs like ordering goods, traveling, renting cars to every person, by core values – which are cheap, secure, transparent. Basis this unique value proposition that Custom Deal offers, we give them 7 out of 10 in this aspect.
Based on our analysis, we give an overall score of 72.5 out of 100 to Custom Deal, which is good.
Based on our analysis, we feel that Custom Deal has got it right with their problem statement and their strong team. They might look at improving their website and their whitepaper, which doesn't carry the important information as required. They might also want to consider improving upon their social media presence and traction.
We give it "Good" rating and a long term investment option with moderate risk.