In recent times, technological evolution has helped most of the sectors to work in a much faster, secure and efficient way. However, somehow Healthcare Information Systems have not adapted to these changes. Most of those are still build on legacy systems are burdensome, slow, and most often vulnerable.
Problem with current Healthcare Information Systems:
For every transaction or interaction in the healthcare system, stakeholders(patients, doctors, insurance

providers etc.) have to spend time filling out forms, verifying identities and information, whilst meticulously ensuring privacy and security standards are met.
Most of the healthcare systems operate in silo and use different formats and standards for their data.

This makes the communication and exchange of data between stakeholders of different systems impractical. The result is a fragmented landscape where each stakeholder keeps their own record of the same data that is slightly different from every other stakeholder.
The current system is incredibly slow, inflexible and woefully opaque. For example, take the scenario for a claims process. When a patient needs services from a provider such as: a general practice, a pharmacy, or nursing home, that provider uses their health plan to determine how much of the cost they will pay. In order to determine this cost, the health plan must validate services received from the provider against the agreement the patient and health plan they have, and then share their findings with the provider. This only occurs if the provider is 'in-network' with a health plan. For a provider to be considered in-network a complex agreement needs to be negotiated which adds significant cost to the provider's administration costs. One part of these costs are Billing and Insurance Related (BIR) costs which includes activities like maintaining benefits databases and keeping records of services delivered. On average, this whole process takes between one to two weeks if done electronically and takes three to five weeks by paper
Current electronic health record (EHR) systems use centralized databases in which medical data remains largely nonportable. Centralization increases the security risk and requires centralized trust in a single authority.
As cybercrime around the world is on the rise, healthcare systems also become targets. Medical records are being stolen and sold on darknet markets where they are 10 times more expensive than credit card data. In spring of 2017, over a dozen NHS Hospitals and GP surgeries in the United Kingdom and over 300,000 machines in 150 countries were the target of the WannaCry attack.Sometimes the threat to your privacy isn't outside the healthcare system, but from within it. Over a million patients' health records attending London hospitals run by the NHS Royal Free Trust are being analyzed and mined by Google with little transparency and no option for withdrawal. In another case the medical records of 26 million patients were exposed because the systems being used by thousands of GPs were not secure.
With patients' data being increasingly digitized each day, it gives others even more opportunities for your records to be accessed without your permission. The patient has little autonomy to defend themselves against this and legacy healthcare systems are not properly prepared to protect patients' data.

Medicalchain tries to solve these problems (centralization, slow speed and vulnerable network) in the Healthcare Information System. There is a need of creation of a platform that allows interoperability, safe storage of all the data collected by all healthcare agents and secure and efficient exchange of that information between stakeholders whilst respecting the privacy of all those whose information is involved. All this can be achieved by using blockchain technology. Blockchain technology allows for decentralized peer to peer interactions that can be recorded and verified without a central authority.

Medicalchain Solution:
Medicalchain proposal involves the implementation of a blockchain healthcare record as an overarching access control manager of electronic health records (EHR).
When medical data is generated, for example from a doctor's notes or patient's wearable device, a digital signature is created for verification. This data is then encrypted and sent to the encrypted cloud storage where a pointer to the health record is registered in the blockchain along with the user's unique ID.
Similarly, when a patient's data is requested, the ID on the blockchain is used to retrieve the data from the encrypted cloud storage. Patient consent is recorded on the blockchain as are records of any health information that is accessed or shared. The data is decrypted and displayed on the relevant device or application.
The patient will be notified every time data is added to their blockchain, or when there is a request to access the data.
Most importantly, the user will be able to grant or revoke access on multiple levels of their data using their web or mobile applications.
(Solution Diagram)
How Medicalchain is different from competitors:
The most significant aspect from patients point of view is to have the control of their health records. None of the competitors (both using legacy systems and blockchain platform) are able to manage that. For example, the NHS provided DeepMind with hundreds of thousands of patient's records without the permission of those patients

Thus patients must be able to choose who has access to their records and how long they have access for. This way, patient information is not shared without their permission. The only way to achieve this is for conditional permissioned access to be a core feature. Medicalchain is the only company that has implemented this using Hyperledger Fabric platform.
Second, there are no gas costs associated with private blockchains because they use predefined verified nodes in Hyperledger platform. That way every time a medical record is accessed or updated, it doesn't incur any tansaction cost.
Third, it allows the platform to verify transactions at much greater speeds.
Medicalchain Applications:
Multi-level Permissioned Access to EHRs
Regulatory Compliance Full, verifiable, and immutable records of the transactions on the blockchain make audits much easier to conduct and the decentralized nature of the blockchain lowers the risk of security breaches.
Private insurers can be granted access to verifiable and immutable records to check that the patient's treatment is consistent with their expectations. As a result, insurance companies could provide better and lower cost policies if they knew more about the patient they are insuring by having access to their health records.
Licensing EHRs to Pharmaceutical Companies for Research Users have full access and control over their EHR on the Medicalchain platform. This could enable them to license their EHRs to pharmaceutical companies for research. When used in conjunction with Medicalchain's conditional permissioned access system the users will be able to easily set boundaries on what information companies have access to and how long they will be able to access it for.
Enabling Rapid Response by Emergency Services with proposed Medicalchain Bracelet In future, Medicalchain plans to introduce a wearable bracelet which logs user's health data. The bracelet will allow EHRs, or portions of critical information to be readily accessible by emergency services (in the case of an emergency situation) using NFC technology.
Medicalchain as a Platform will also allow third party organizations and individuals to develop and showcase their applications within the eco-system.
MedTokens and it's usage
Medicalchain is issuing tokens (MedTokens) to create a new blockchain based healthcare eco-system.
Using tokens means that considerable amounts of money are not spent on payment settlement mechanisms and their ensuing fees in individual countries.
Patients will use tokens to pay for the hosting and storage of their record on our private blockchain powered by Hyperledger Fabric.
Tokens will be used to pay for Medicalchain to request and populate a user's record for them. Registered doctors and other healthcare professionals will be rewarded tokens to remotely review medical information and provide advice or a second opinion on a case.
Pharmaceutical and other research companies will reward patients in tokens by having time limited access to their health record for research and experimental purposes.
Medicalchain's app ecosystem will play a role in the spending and redeeming of MedTokens. Trusted users in the community will have the option to verify the identity, contact details and credentials of doctors that are added to our system in exchange for tokens.
Patients could pay a premium to have real time information from wearable devices streamed to their Medicalchain blockchain.
Team



Mo Tayeb

Co-founder of Medicalchain and blockchain enthusiast – Tayeb is an internet entrepreneur, investor and has previously founded technology, finance and e-commerce companies. Mo has tremendous experience in the eCommerce sector. In 2010 he headed up the development side of morethan.com, one of the UK's largest personal insurers. During his time there, Mo architected and developed a system to drive down online fraud, saving the company over £40 million. Prior to that, Mo ran a boutique consultancy business in the field of mobile web and application development. Together with his brother & co-founder, they own over 8 games and utility applications on the Apple and Google Play apps market, with over 10 million downloads.Mo actively invests in technology companies. As well being a Partner in Hearn Capital, he is also a Non-Executive Director on the board of Salic (UK), an agricultural investment company. Mo has a degree in eCommerce from Brunel University and an Executive MBA from University of Oxford.



JAY POVEY

Self taught programmer and blockchain evangelist, programming for 7+ years. BA(Hons) from Buckinghamshire New University, UK. Jay joined Medicalchain to help create a world class blockchain platform for electronic health records. Previously worked on forex trading algorithm using deep learning / pattern recognition techniques. Jay has had a keen interest in blockchain since 2014, learning the ins and outs of the technology and is very excited about the future of blockchain.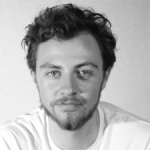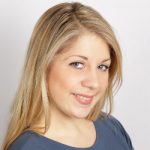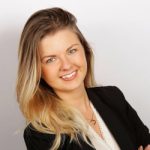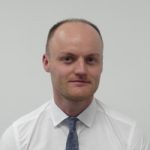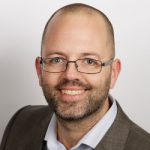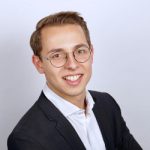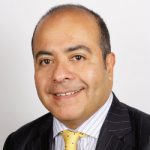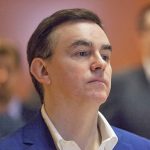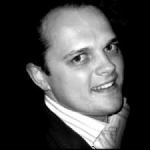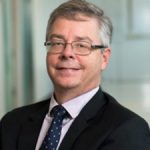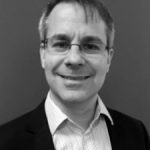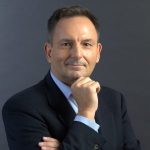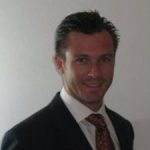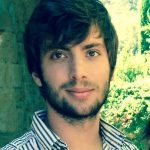 Roadmap
Rollout of platform to pharmacies and doctor practices

Smart contract for insurers and researchers

First direct connectivity to hospital EHR in Europe and US (Beta)

First rollout of Doctor to Patient communication platform

Nationwide rollout of Discharge Summary

Doctor enrolment programme for Medicalchain platform

Release of mobile app, patients can port medical record to blockchain.

Discharge Summary moves to Hyperledger.

First release of Medicalchain source code for prototype.

Wide adoption of website throughout Cardiology department of Leeds Teaching Hospital Trust

Discharge Summary website in production stages with data collection process

Cardiology department identified as good starting point to cultivate idea

Conceptualization of idea. Development Started
White Paper
Investment Info
Accepting
ETH
Token Info
Token
MedToken
Platform
Hyperledger
Type
ERC20
Token Price
1 ETH=3000 MedT
Token Count
500,000,000
This ICO is being reviewed in detail. This section will be updated soon.
Related ICOs