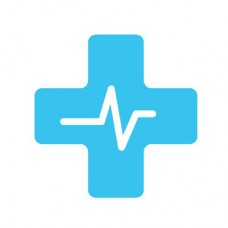 Global healthcare expenditure continues to increase. Overall healthcare spending is expected to grow from 7 trillion USD in 2015 to almost 9 trillion USD in 2020, with estimated CAGR of4.3%. Long-term projections forecast a further increase to more than 18 trillion by 2040. North America accounts for almost 50% of the global expenditure. In USA, this represented 16.9 % of GDP in 2016. Spending varies between countries from 5 % in Turkey to 11.5 % in Switzerland as for the OECD report for 2016, but significant growth in spending is predicted world wide.
Drivers of expenditure growth (especially in the developed world, which accounts for most of the global spending) can be found in both demographics (the elderly population – over 65 years of age – is anticipated to increase by 8 percent from 559 million in 2015 to 604 million in 2023) and innovation bringing a growing number of treatment options. Financial inefficiencies, regulatory (including cyber security) burdens and operational difficulties (including infrastructure and lack of talent) present the remaining pillars of global healthcare issues that are driving the costs. Growing healthcare needs are not compensated by the increased expenditure. Even developed countries are experiencing decreased healthcare service accessibility.
According to Merritt Hawkins, it took an average of 24 days for a patient to make an initial appointment with a physician in 15 large urban areas in the USA. Similarly, in the UK, GP appointment waiting times are expected to approach three weeks. This is why improving access to healthcare remains the key challenge for healthcare. The global shortage of general and specialist staff is increasing patient waiting times and affecting their access to diagnosis and treatment.
Increasing the number of care workers presents a logical solution. For instance, Japanese government plans to train additional 250,000 care workers, just to satisfy the demand for elderly care by 2020. It remains to be seen whether the number of healthcare workers can start to catch up with the actual needs. But this is still a partial solution of a complex problem and technology (especially telemedicine and mobile health) can help in a major way.
TELEMEDICINE
Telemedicine has a potential to critically improve physician access, by eliminating travel barriers and adding to flexibility and capacity of specific healthcare services. The telemedicine market value was estimated at $18 billion in 2015 and is expected to increase to over $40 billion in 2021. But despite the market value and the urgent need for healthcare transformation, telemedicine continues to be hindered by legal and technological obstacles:
An absence of an international legal framework to allow health professionals to
Deliver services in different jurisdictions and countries,
Lack of policies that govern patient privacy and confidentiality regarding data transfer, patient data storage, sharing between health professionals and jurisdictions,
Health professionals' authentication – license validity information
Risk of medical liability for the health professionals offering telemedicine services.
Using blockchain technology has a potential to efficiently address the above-mentioned obstacles. Medicohealth Platform can and will help close the gap in physician access, globally.
MEDICOHEALTH PLATFORM
The application of blockchain technology allows for a truly global and safe physicianpatient (and/or physician to physician) interaction that can be integrated in MH or third party apps. Mediochealth Platform allows for a fully anonymous, safe, and efficient communication with world's leading physicians. Physician credentials, together with license validity information are updated in an immutable decentralized database. Patient data is anonymously stored and accessed only by selected physicians for a limited time.
Payments are fully tokenized and anonymous. MHP token runs the system and compensates the service provider, platform, underlying protocol, and blockchain layer use. Medicohealth will implement strong privacy and security arrangements (data encryption and authentication mechanisms) and clear governance structures for sensitive data processing, which might include EHRs. Patients will be in control of their own data, grant the access to a physician (maintaining the right of not to share), while securing and limiting the period when data can be seen. Protocol stack includes leading technological solutions that are to be adopted to comply with regulation and healthcare specifics.
The Platform will remain protocol and blockchain agnostic, as it is hard to predict which of the current solutions will prevail as industry standards.
MHP token functionality
In addition to being a service voucher, from an end user or APP developer perspective, MHP token serves the function of fueling all subsystems and delivering robust and safe interactions.
MHP token enables:
Secure payments
Secure data storage and access management
Physician identification and License validity checks
Token Sale Details
| | |
| --- | --- |
| Token Name | MHP |
| Platform | ERC20 (Ethereum) |
| Total Supply | 500,000,000 |
| Price | $0.08 |
| Target | $23,500,000 |
| PreSale Start Date | 2018-October-01 |
| PreSale End Date | 2018-October-31 |
| ICO Start Date | 2018-November-01 |
| ICO End Date | 2018-December-01 |
Token Distribution
| | |
| --- | --- |
| CrowdSale | 65% |
| Founder and Team | 12% |
| Advisors | 7% |
| Contributors | 6% |
| Future partners | 6% |
| Investors | 4% |
Team
Roadmap
Identifying the information exchange trust and security issues in healthcare.

Working on theories of combining information exchange with blockchain.

Acquiring seed capital of 500K from founders.

Technology and healthcare research.

Building partnerships with medical institutions.

Beta testing of the core technologies.

Identifying stakeholders in the industry.

Testing Beta Version (not public)

Selecting the core team

Developing the "go to market strategy"

Establishing referral network

Assessing technology readiness for scaled blockchain

Private Pre-sale (Limited Round)

Final testing and selection of possible usable blockchain protocols and technologies.

Whitepaper finalization

Whitelisting

Developing Proof of Concept with selected encryption features and local storage.

Implementation and testing of decentralized storage and key exchange.

Scalability tests with selected partners and in selected countries.

Beta release of mobile app for users and doctors.

Presale

Crowdsale

Expansion and level 2 scalability testing.

Decentralized storage implementation.

Extended testing of core functions and security.

Payment module with tokens.

Physician Identity Module

Release of mobile App for secured communication.

Opening of the platform for third party developers.

Full Platform functionality

Expansion to RUS and GUS

Expansion to US market and Latin America

Establishing new partnerships with national and international health insurance companies - private and public ones

Establishing partnerships with hospitals using our Platform

Expanding to Middle East

Expanding to Africa

Establishing cooperation with Universities

Establishing cooperations with Clinical research and trials

Expanding to China

Further Asia expansion
White Paper
Investment Info
Accepting
ETH
Token Info
Token
MHP
Platform
Ethereum
Type
ERC20
Token Price
1 MHP = $ 0.08
Token Count
500,000,000
Schedule
Pre-Sale Start Date
2018-October-01
Pre-Sale End Date
2018-October-31
Crowd Sale Start Date
2018-November-01
Crowd Sale End Date
2018-December-01
This ICO is being reviewed in detail. This section will be updated soon.